WE HAVE OVER 1900 PRODUCTS ON OUR SITE! SEARCH FOR YOUR PRODUCT HERE:
Solomon Grundy - Original Table - 1 gallon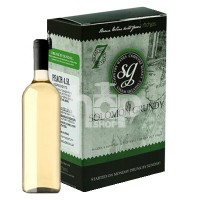 A great range of table wines in 6 bottle packs.
Start the fermentation on day 1, it's finished by Day 5, and cleared and ready to drink by Day 7, although continues to improve if left longer.