WE HAVE OVER 1900 PRODUCTS ON OUR SITE! SEARCH FOR YOUR PRODUCT HERE:
Burton Bridge Beer Kits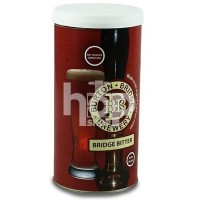 Burton Bridge Beer Kits have been carefully developed to the original Real Ale recipes produced by the Burton Bridge Brewery.
This Brewery is famous throughout the UK for its beers, thanks to the high levels of calcium sulphate found in Burton waters.
Calcium sulphate is responsible for accentuating the clean tasting hop bitterness in Burton Ales.