WE HAVE OVER 1900 PRODUCTS ON OUR SITE! SEARCH FOR YOUR PRODUCT HERE:
Home Brew Spirit Starter Kits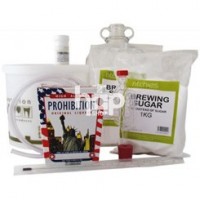 Power up, make liqueurs with simple staight forward kits.
These contains the equipment, sugar and ingredients to produce 6 bottles at approximately 20% proof alcohol.
Remember, we always near to hand to guide all the way by phone or email.
Gives us your time & we'll give you the expertise.