WE HAVE OVER 1900 PRODUCTS ON OUR SITE! SEARCH FOR YOUR PRODUCT HERE:
Home Brew Cider Starter Kits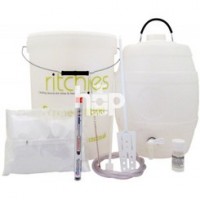 Glorious Cider, highly palatable.
A range of starter kits to enable even a complete novice to produce top quality cider at home - & of course we're always here with ready advice.
One good brew of 40 pints & the equipment will have paid for itself.