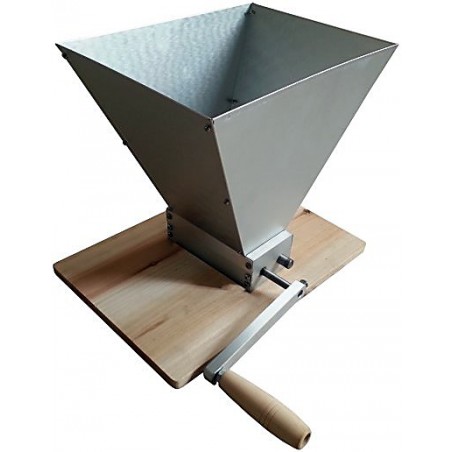  
Bulldog - Malt Mill - 7L Capacity
Bulldog Roller Mill
A precision malt mill for the all-grain brewer.
This comes complete with a solid wooden base for standing on top of a bucket, a precision adjustable crushing gap, double rollers connected via a gear box and a generous 7L hopper.
Both rollers rotate via the gearing mechanism.
Can be used with a drill via the included hexagonal adaptor which is attached to the mill spindle & provides a grip for a drill.
Tip: secure the mill to a bench & wear goggles.
Economy with efficiency.
Please note the hopper currently available with this mill has a blue colour protective film
Only users who already bought the product can add review.