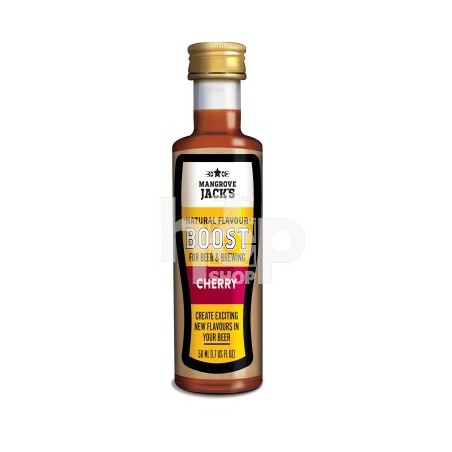  
Natural Beer Flavour Boost - Cherry (50ml)
Cherry Flavouring
Mangrove Jacks Flavour Boosts create exciting new flavours for brewers to add to their homebrew beer.
Imparts a fresh cherry aroma, and fruit, with a well-rounded sweet flavour.
---
Instructions
Shake well and add this flavouring to 23L of beer after fermentation has completed.
Gently stir to distribute the flavouring and leave the beer to sit for 12 to 24 hours before bottling.
Alternatively, if single bottles are to be flavoured, add 1.5ml of flavouring to 750ml of beer prior to carbonation.
Only users who already bought the product can add review.