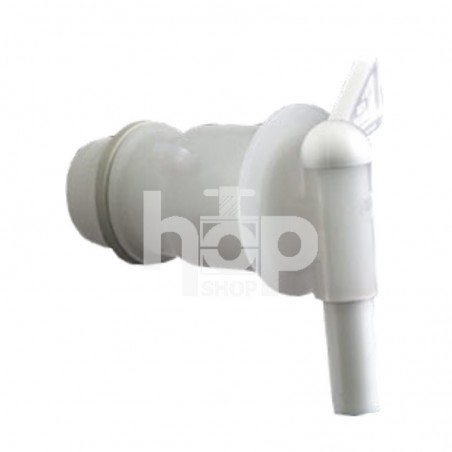  
Quick Serve Lever Tap - Narrow Spout
This tap comes complete with a washer.
The outlet pipe is sized to take a length of 5/16" ID diameter tubing (as shown below), the use of which when transfering will help reduce oxidation.
It is suitable for fitting to the 25 litre / 5 gallon Screw Top Plastic Fermenter which will need to have a 25mm hole cut in the boss moulded for this purpose towards the base of the container.
---
Only users who already bought the product can add review.