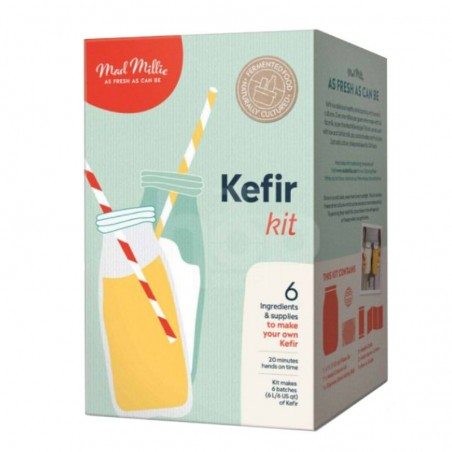  
Kefir Kit
Kefir is a delicious drink bursting with live kefir cultures.
It contains eight beneficial bacteria strains, so it's good for your tummy and tastes good too!
The Mad Millie Kefir kit contains all the specialised ingredients and equipment you need to make your own kefir at home.
---
What's Included?
Shelf Stable Kefir Culture (2 Sachets)
Kit instructions and Recipe Book
Stainless Steel Mixing Ball
Cheese Cloth
1 L Jar
---
The kefir culture is shelf stable for 8 months.
However, we suggest storing cultures in the freezer when you receive them in order to prolong the life of the culture.
Only users who already bought the product can add review.