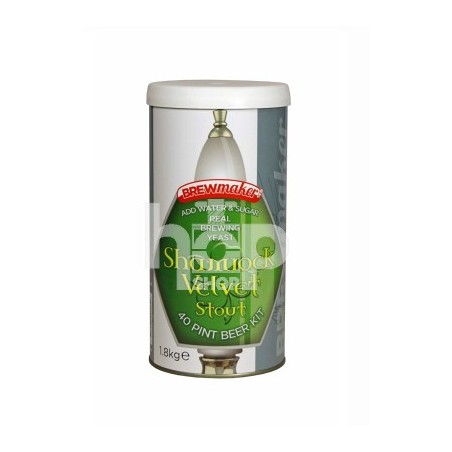  
Brewmaker Shamrock Irish Stout
A black, roasted malt brew with a creamy head, fully hopped for a strong flavour especially if made to the 4 gallon recipe with water high in or altered to be high in Calcium.
A fine example of stout as made famous by the Emerald Isle.
Shamrock by name, smooth by nature.
Range Information
A good value range of kits each containing 1.8kg of British malted barley extract.
This is one of the ranges that would greatly benefit from a kilo of brewing sugar/dry spray malt.
These produce a superb mid range beer with authentic tones based on recipes reflecting the beer styles.
Substantially improves with extra maturation time.
Please see below for compatible items associated with this product.
Only users who already bought the product can add review.