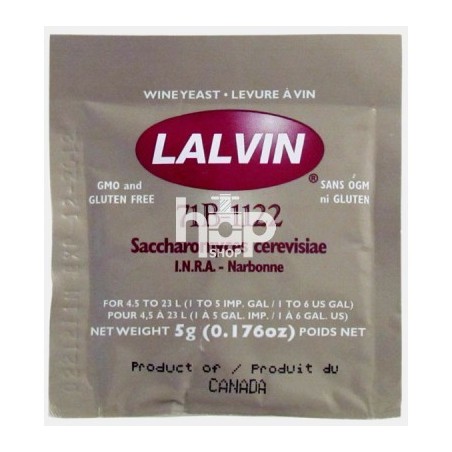  
Lalvin Noveau 71B Semi-sweet & Blush Wine Yeast
A rapid starting, low foaming and reliable general purpose wine yeast which enhances fruit flavours and adds fruity esters, ideal for fermenting with red, rose or white grapes or concentrates.
It can neutralize up to 40% of malic acid producing smooth and rounded wines which mature quickly.
The ideal fermentation temperature for this yeast is in the range of 15° to 30C°.
It has an Alcohol Tolerance up to 14%.
5 gram sachet.
Only users who already bought the product can add review.