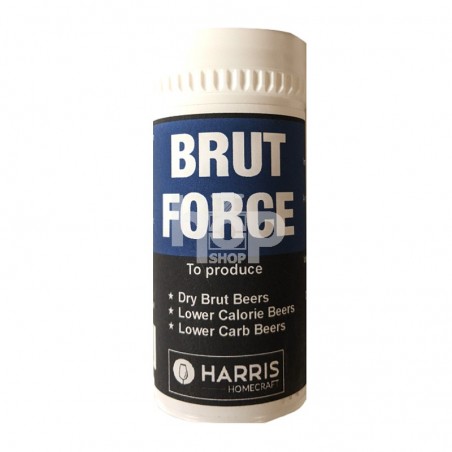  
Brut Force Beer Enzyme
Brut Force glucoamylase is a powerful enzyme to help produce dry brut style beers, lower calorie beers & beers with less carbohydrates.
The enzyme helps to maximise conversion of starch to fermentable sugars, whilst promoting a high degree of attenuation.

Suitable to treat a 23L or 40 pint brew.
Only users who already bought the product can add review.