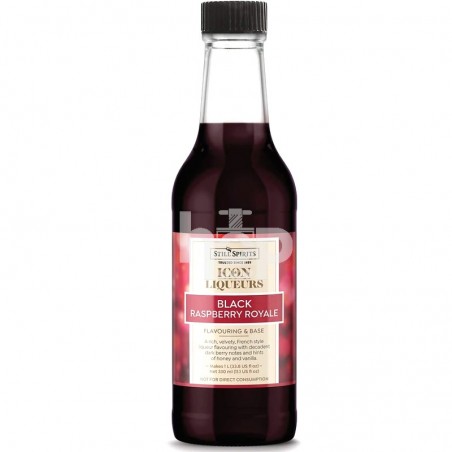  
Icon Liqueurs Black Raspberry Royale Flavouring
Icon Liqueurs - Black Raspberry Royale Essence
Makes a rich, velvety, French-style liqueur flavouring with decadent dark berry notes and hints of honey and vanilla.
This range from Still Spirits makes creating liqueurs easier than ever before.
Simply add the contents of the 330ml essence bottle to a 1-litre bottle.
Add 90ml of water and top up with vodka or neutral alcohol at 40% ABV or higher.
Only users who already bought the product can add review.