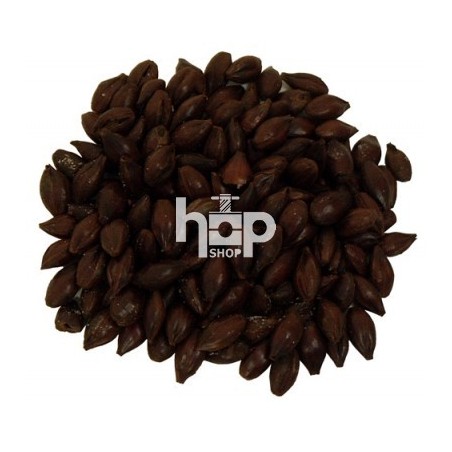  
Roasted Barley
Traditionally roasted by hand, ours is from the same local Maltings that supplies many of the famous West Country breweries.
This is simply raw barley, which has been roasted as far as possible to make the darkest of all grains.
Its slightly bitter burnt taste finds favour in Irish type Stouts but it can be used sparingly to darken other beers.
Try taking it whole & crushing it yourself for maximum efficiency of extract & contribution.
EBC 1200 - 1800.
United Kingdom
Maximum Percentage 10%
---
Only users who already bought the product can add review.