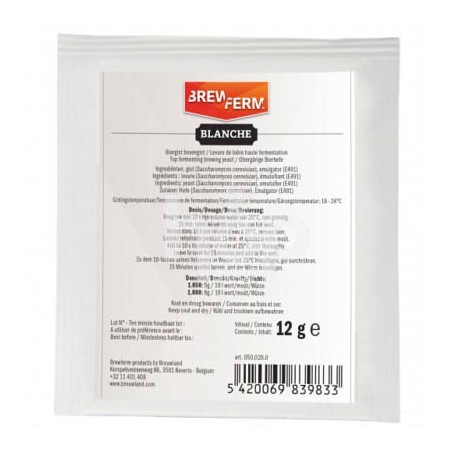  
Brewferm Blanche (Wheat) Yeast 12g
Brewferm Blanche yeast this top-fermenting brewer's yeast, Saccharomyces cerevisiae is selected for its formation of typical wheat beer aromas.
Very suitable for production of witbier, wheat beers, etc.
Flocculation: Low | Final gravity: Low | Fermentation Temp: 18-24 °C | Dosage: 5-8 g/10 l
Only users who already bought the product can add review.