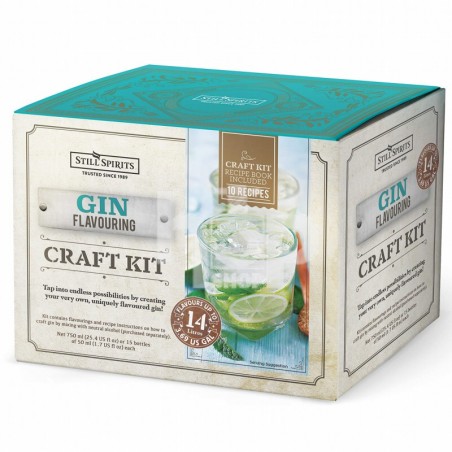  
Gin Craft Kit
Create your very own blend of homemade gin with this Handcrafting Gin Kit. 
A kit for crafting a gin specific to your taste preference. This works in a similar way to our whiskey profile kit in that there are a number of different flavours and adjuncts for you to craft it just the way you want to.
Designed to be made in any kitchen. No specialised equipment or experience required.
Kit Includes:
2 x Gin Base
1x Glycerine Adjunct
1x Pipette Syringe with Syringe Extension Tube
1x Recipe Booklet
and following flavourings & Notes:
Almond, Cinnamon & Cardamom, Bitter Orange, Grapefruit & Lime, Lemon, Dark Fruits, Red Fruits, Floral Notes – Elderflower & Lavender,Root Notes– Angelica & Orris,Grains of Paradise & Cubeb, Juniper & Coriander, Liquorice. 
---
Only users who already bought the product can add review.