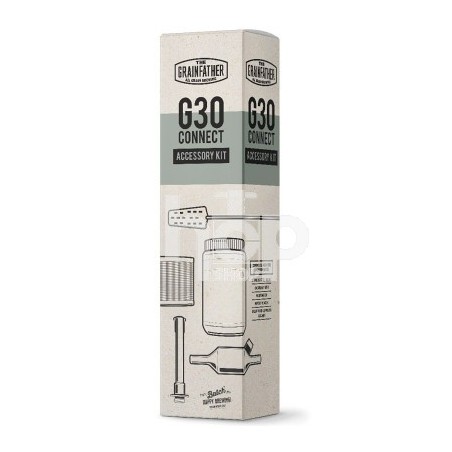  
Grainfather G30 Connect Accessory Kit
This G30 Accessory Kit comes with five must-have items to level up your home brewing experience!
Stir your grain easily with our stainless steel Paddle, minimise blockages with the Overflow Filter, brew smaller batches with the Micro Pipework, measure the temperature of your wort during transfer with the Wortometer, and remove the need for tedious scrubbing with the Grainfather Approved Cleaner.
This Bundle Includes:
1 x Stainless Steel Paddle
1 x Overflow Filter
1 x Micro Pipework
1 x Wortometer
1 x Grainfather Cleaner
Only users who already bought the product can add review.