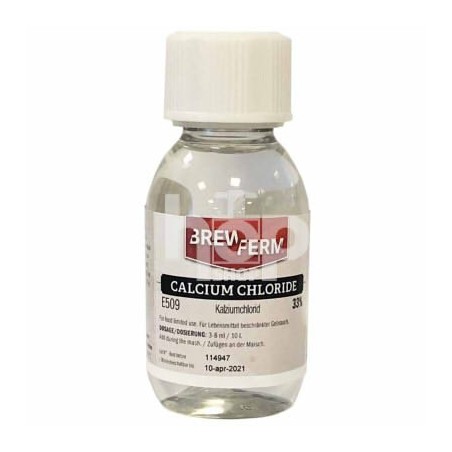  
Calcium Chloride 100ml
This solution of natural and pure calcium chloride E509 (suitable for foods) contains 33% calcium chloride, a brewing salt frequently used by commercial breweries.
Chlorides give a soft, full and more sweetened taste to beer, while the calcium contributes with the flocculation of proteins and the stabilisation of the taste.
Used to lower harshness, produces a softer beer with improved mouthfeel.
Also used in cider making, specifically keeving.
Only users who already bought the product can add review.