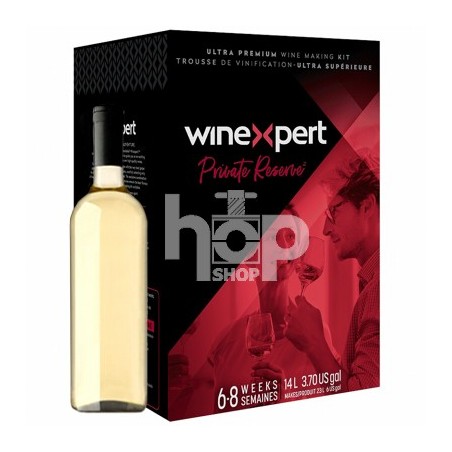  
Winexpert Private Reserve California Sonoma Dry Creek Chardonnay
This 14 L wine kit produces 23 litres of wine. (28-30 bottles)
Range Information
This is winemaking kit available from Winexpert, a foremost supplier of premium wine kits worldwide.
Experience the satisfaction of crafting high quality and versatile wines from the world's best known countries.
Delicious wine is yours for the making, no additional sugar is needed with quality as good and even better than store brought.
Each of these kits contains 14 Litres of varietal grape juice & concentrates, and makes 23 Litres (28-30 bottles) of caliber wine.
Ready in 6 weeks, this kit includes the Juice Concentrate, Yeast, Stabilizers, Clarifying Agents and a Full set instructions.
Reserve is the successor to the former Selection Range from Winexpert.
Only users who already bought the product can add review.