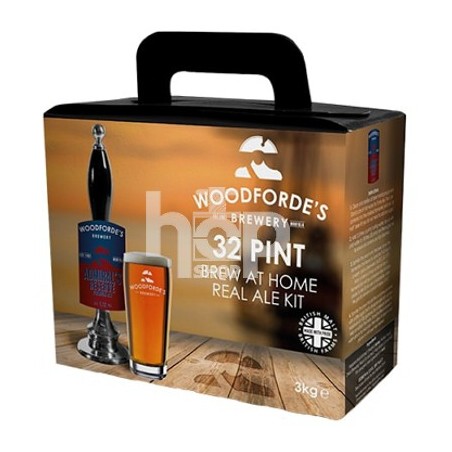  
Woodforde's Admiral's Reserve Strong Ale
Cheapest all malt brewing kit we run.
Admiral's Reserve was initially launched to celebrate Woodforde's 21st Anniversary in April 2002.
Based on traditional English Strong Ale it makes 32 pints of delicious dark chestnut coloured beer with an ABV of 5.5%.
The generous sweet fruit flavours blend well with the luscious malted barley.
It has a full hop flavour and a long dry finish.
Range Information
From some of the award winning best recipes.
A fine range of ales made to recipes from an award winning Norfolk brewery which stand out for their superb hop aromas.
No brewing sugar needed other then for priming for the secondary fermentation.
Outstanding kits.
Only users who already bought the product can add review.