WE HAVE OVER 1900 PRODUCTS ON OUR SITE! SEARCH FOR YOUR PRODUCT HERE:
Coopers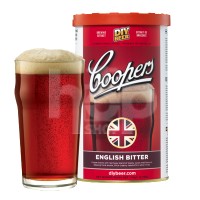 Coopers, a working Australian craft brewery.
Coopers Brewery uses only natural ingredients including malt, hops, sugar, water and a special yeast strain that's over 90 years old.
It ships Worldwide built on a reputation of quality ingredients, commercial recipes & great customer orientation.