WE HAVE OVER 1900 PRODUCTS ON OUR SITE! SEARCH FOR YOUR PRODUCT HERE:
Homebrew CO2 Gas Products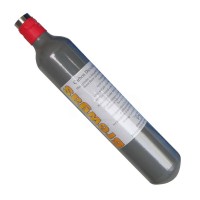 Reliable and Convenient Co2 Gas for Home Brewing
Carbonate your homebrew with ease using our CO2 gas products.
CO2 gas is one of the most popular and effective methods of adding carbonation to your beer or soda, and our range of products makes it easy to achieve the perfect level of carbonation every time.
Our collection includes a variety of CO2 gas products, including cylinders (Brewgas or formerly known as S30), Sparklets bulbs, sodastream adapters, regulators, and other accessories.
With our products, you can control the carbonation level of your beverages with precision, ensuring that every glass is just as bubbly and delicious as the last.
Not only are our CO2 gas products safe and reliable, but they're also cost-effective, so you can enjoy perfectly carbonated home brew without breaking the bank.
And with our fast shipping and competitive prices, you can get everything you need to carbonate your home brew in one convenient place.
Whether you're a seasoned home brewer or just getting started, our CO2 gas products are a must-have for any setup.
Shop now at Home Brew Hop Shop and take your enjoy fresh beer sooner.