WE HAVE OVER 1900 PRODUCTS ON OUR SITE! SEARCH FOR YOUR PRODUCT HERE:
All Grain Beer Kits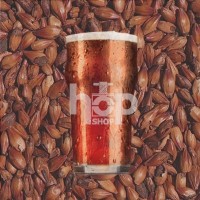 All Grain Brewing: Craft Beer with All Grain Beer Kits
Embark on an enriching journey into the world of brewing with our meticulously curated All Grain Beer Kits. Crafted for passionate homebrewers who appreciate the authenticity of the brewing process, our beer kits offer the exhilaration of creating unique beers from the ground up.
Step beyond the simplicity of extract brewing and immerse yourself in the heart of all grain brewing. By mashing your own grains, you're not just brewing beer; you're embracing a craft, refining a skill, and nurturing a profound passion.
---
Discover a World of Brewing with Our All Grain Beer Kits
From crisp Pilsners to robust Stouts, our all grain kits are meticulously designed to provide everything you need. Inside, you'll find an array of premium malted grains, exquisite hops, top-quality yeast, and occasionally, specialty grains or unique flavorings for a personal touch.
Whether you're aiming to recreate a beloved beer using our clone beer kits or you're ready to embark on your brewing odyssey, our kits are your ideal companion.
---
Craftsmanship in Every Batch: Small Batch All Grain Kits
For those who prioritize quality over quantity, our small batch all grain kits are the perfect match. They offer you the opportunity to refine your brewing artistry, one batch at a time.
---
Equip Yourself with Exceptional All Grain Brewing Gear
To empower your all grain brewing adventure, we provide an array of essential brewing equipment. From game-changing Grainfather systems to precision thermometers, you'll discover the right tools to elevate your brewing journey.
For an exceptional all grain brewing experience, we highly recommend the Grainfather G30, renowned for delivering consistent results with every brew. If you're budget-conscious, our brewing kettle offers an affordable solution for the brew-in-a-bag method.
Experience the joy of homebrewing with our All Grain Beer Kits. Explore our collection, find your favorite, and begin crafting your signature brew today!