WE HAVE OVER 1900 PRODUCTS ON OUR SITE! SEARCH FOR YOUR PRODUCT HERE:
Pressure Barrels & Kegs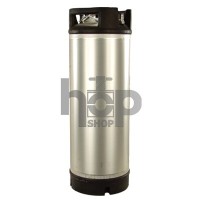 Cornelius Kegs
Take your homebrewing to the next level with these stainless steel barrels, they are the ultimate in durability & quality for the serious home brewer.
Made from food-grade stainless steel, these barrels are rust-free, easy to clean and will not absorb any odours or flavours, ensuring that your beer or cider always tastes the way it should.
They are also perfect for storing and ageing your beer, allowing you to brew your own beer just like a professional brewery.