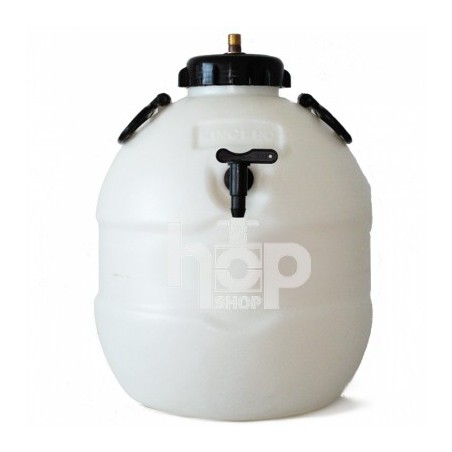  
King Keg Barrel - Top tap - S30 Valve
It has a capacity of 5.7 gallons, a combined gas inlet/relief valve for use with the Hambleton Bard S30 or can be used in conjunction with the Widget gas system, and is fitted with either the Beersphere or Latstock Float System.
It has a wide neck for easy cleaning and filling, twin drop handles for safe and easy handling, the base is strengthened and the neck thread is interrupted for safety.
A good barrelling option.
Only users who already bought the product can add review.