WE HAVE OVER 1900 PRODUCTS ON OUR SITE! SEARCH FOR YOUR PRODUCT HERE:
Simply Homebrew Beer Kits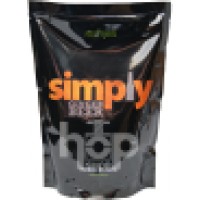 Simply Beer Kits: Brew Your Own Beer with Ease
Introducing Simply Beer Kits, your gateway to homebrewing made simple and enjoyable. These homebrewing kits provide an easy and convenient way to craft your own beer at home. Each kit includes 1.8kg of high-quality liquid malt extract, yeast, and detailed instructions to produce up to 40 pints of beer. Simply Beer Kits are designed to simplify the brewing process and deliver consistent and reliable results, catering to both beginners and experienced homebrewers.
Crafted for Beer Enthusiasts
Crafted for beer enthusiasts of all levels, Simply Beer Kits offer a wide range of beer styles to suit every palate. From classic pale ales and lagers to rich stouts and bitters, you'll find the perfect kit to create your desired beer style. Stand-out options like Ginger Beer and Gluten-Free Pale Ale provide unique and speciality brews for those seeking distinct flavours.
Straightforward Brewing Process
Using a Simply Beer Kit is a straightforward process. The kits provide detailed step-by-step instructions to guide you through the brewing journey. Basic brewing equipment such as a fermenting vessel, airlock, thermometer, and hydrometer are required but not included in the kit. With the provided ingredients and your brewing equipment, you're ready to brew your own beer in the comfort of your home.
Cost-Effective and Flavorful
Simply Beer Kits offer excellent value for your brewing endeavours, with each kit containing 1.8kg of high quality liquid malt extract, surpassing other brands that typically offer 1.5kg such as Geordie Beer Kits. These home brew kits incorporate the latest advances in technology and packaging, utilizing a "cold-filled" process similar to Mangrove Jack's beer kits.
Start Your Homebrewing Adventure
Discover the joy of brewing your own beer with ease using our Simply Beer Kits. Start your homebrewing adventure today and experience the satisfaction of brewing your own beer right in the comfort of your own home.