WE HAVE OVER 1900 PRODUCTS ON OUR SITE! SEARCH FOR YOUR PRODUCT HERE:
Spirits & Liqueurs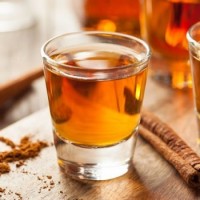 Home Brew Liqueurs and spirits
Some Liqueurs are so lush that they are preferred outright - Amaretto style or Fruit Schnapps.
Traditionally, they may be served after dinner and sipped to aid digestion as well as round off a meal well.
Indeed, many famous liqueurs, notably Benedictine and Chartreuse, were invented by monks experimenting with herbs and other plants in the search for medicines.
We stock all the ingredients and equipment required for home made liqueurs and 'spirits'.