WE HAVE OVER 1900 PRODUCTS ON OUR SITE! SEARCH FOR YOUR PRODUCT HERE:
Bottle Cappers & Caps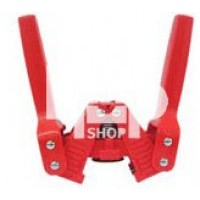 Bottle Capper
A bottle capper is a tool used to seal beer and cider bottles, ensuring the contents stay fresh and carbonated.
With a variety of styles and sizes available, it's easy to find the perfect beer bottle capper to fit your needs.
Whether you're a homebrewer or a cidermaker, a high-quality bottle capper is an essential piece of equipment.