WE HAVE OVER 1900 PRODUCTS ON OUR SITE! SEARCH FOR YOUR PRODUCT HERE:
Bottles & Bottling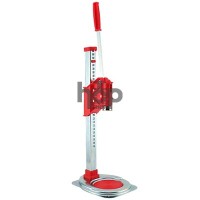 Homebrew Bottles
We offer a variety of home brew bottles such as glass wine bottles, screw-top bottles, swing-top bottles & glass beer bottles.
Although homebrewers often reuse commercial beer bottles, many also purchase new bottles specifically for their homebrew.
All our homebrew bottles are airtight which preserves the carbonation and flavour of the fermented beverage.
PET Bottles
Our plastic screw-top bottles, offer the cheapest solution to storing your homebrew beer or cider on a budget.
Beer Bottles
Traditional amber glass bottles are a great option for bottling your beer or cider and require bottle caps which are crimped onto the bottle's mouth.
Grolsch Bottles
Some homebrewers prefer to bottle their beverages in reusable, swing-top bottles, which have a built-in closure that eliminates the need for caps.
Wine Bottles
Glass wine bottles offer an attractive and traditional presentation for your homemade wine, you will need corks to preserve the quality of the wine.
Made of high-quality, clear or green glass, available in the standard wine bottle size. (750ml)