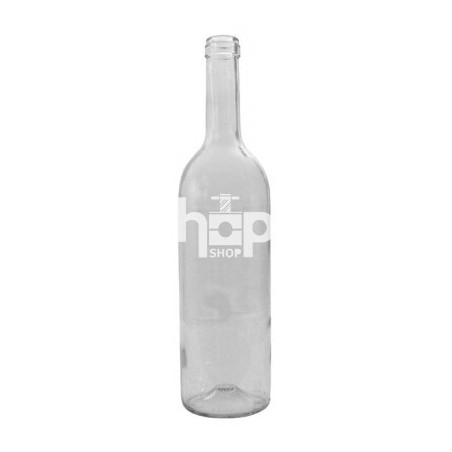  
750ml - Clear Glass Wine Bottles - 15 Pack
Wine Bottle Glass
Standard-size 75cl/750ml Bordeaux wine bottles, priced at a rate equivalent to £1.25 per wine glass bottle.
An excellent medium in which to store your wine & allow it to mature & develop.
With the administration of a sterilant, they are reusable.
They are about 300mm tall and they accept standard-size wine corks & shrink wraps that will minimise the effects of oxidisation.
In common with the shipping of all glass products, there is an attendant risk of breakage, which we have minimised but in the event of breakage will refund or credit on the provision of proof such as a picture - within the U.K.
Only users who already bought the product can add review.