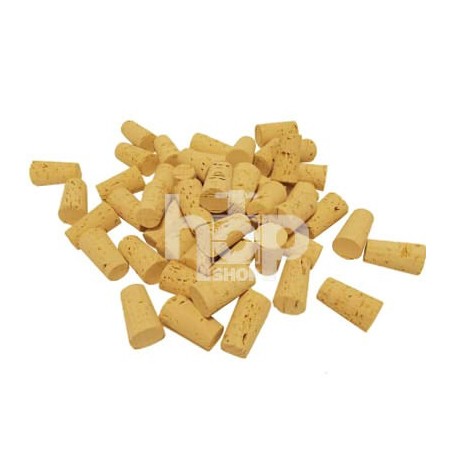  
Tapered Corks - Pack 30
Wine Bottle Corks - Tapered
These tapered wine corks can be inserted by hand, but they do not make as good a seal as a straight-sided cork.
A viable option for winemakers who intend to consume their wine early.
Dimensions: the taper is approx: 21mm->17mm
Only users who already bought the product can add review.