WE HAVE OVER 1900 PRODUCTS ON OUR SITE! SEARCH FOR YOUR PRODUCT HERE:
Lalvin (Lallemand)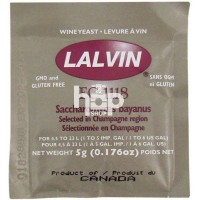 Lallemand began producing oenological yeast for the wine industry in the early 1970's.
Since then, top-rated research institutes have collaborated with them to isolate and settle yeast strains naturally found in the best wine areas around the world.
A selection of the most successfull strains actually used in the industry are available here.