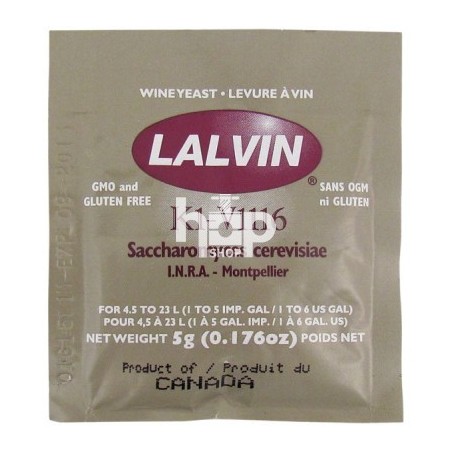  
Lalvin K1-V1116 - Universal Wine Yeast
Lalvin Wine Yeast - K1-1116
Lalvin K1-V1116 works particularly well at lower temperatures of around 16°C where floral esters are accentuated.
When fermenting at lower temperatures always ensure the right addition of nutrients is added.
We recommend this strain for country wines and fruit-based meads (Melomel) because it retrains the natural fruit aromas longer.
As one of the most temperature-tolerant yeasts, it will thrive in both cool and hot environments.
Temperature Range: 10-35°C | Alcohol Tolerance: 18% | 5g sachet suitable for 4.5 – 23L
Only users who already bought the product can add review.