WE HAVE OVER 1900 PRODUCTS ON OUR SITE! SEARCH FOR YOUR PRODUCT HERE:
Equipment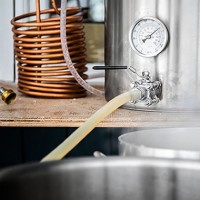 Just as you would expect from any competent Home brew shop we stock equipment for all your home brew, wine, cider and beer making requirements.
Our extensive stock list includes barrels, bottles, corks and caps. Also available syphons, filters, preserving jars, alcohol meters and much more.
We have a huge selection of equipment from a wide range of manufacturers.
We can supply Barrels and Barrel Spares, Beer and Wine Bottles, Cleaning equipment, De-gassers, Filters and Funnels, hydrometers and test jars, bungs and Corks, Caps and Cappers, plus a whole lot more!