WE HAVE OVER 1900 PRODUCTS ON OUR SITE! SEARCH FOR YOUR PRODUCT HERE:
Coopers Beer Kits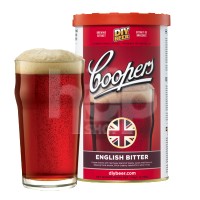 This working Australian craft brewery is well-loved down under for sharing their beers for the home brew market.
Coopers Original Series are the most popular basic beer styles, perfect to brew as directed or to be used as a base for recipe development.
Coopers International Series was developed for those brewers seeking the unique international flavours and characteristics of regional beer style.
Thomas Coopers Selection produce quality premium beers true to the original style, developed for the more experienced brewer.