WE HAVE OVER 1900 PRODUCTS ON OUR SITE! SEARCH FOR YOUR PRODUCT HERE:
John Bull Beer Kits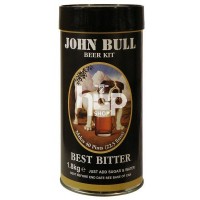 John Bull Beer Kits makes up to 40 pints of delicious beer, each beer brewing kit containing 1.8Kg quality malt extract.
John Bull home brew kits are made from high quality malts, using over 150 years brewing experience.