WE HAVE OVER 1900 PRODUCTS ON OUR SITE! SEARCH FOR YOUR PRODUCT HERE:
Mangrove Jack's Beer Kits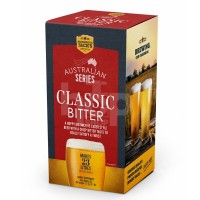 Mangrove Jack's Craft Series are premium beer kits, each brewery pouch contains two sides, one which has been cold filled with some of Europe's finest malt extract and the other containing a high-quality yeast strain for your chosen beer, as well as the instructions.
Mangrove Jack's Brewer's Series are home brew beer kits that create the most popular classic beer styles with none of the guesswork, using tried and tested recipes.