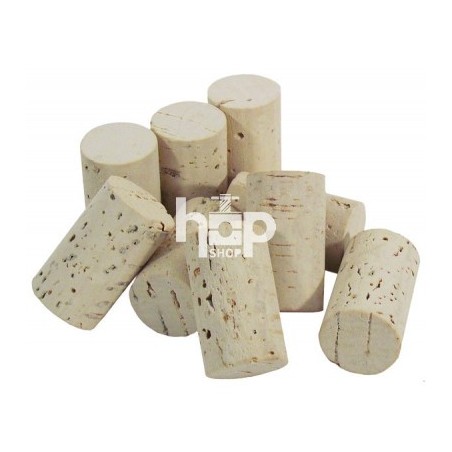  
Premium Quality Corks (30 Pack)
Premium Wine Corks
If you are looking to 'cellar' your wine then look at these boys.
With fewer pores, they will, with good shrinks, minimise the gradual advance of air contact.
First-grade natural wine bottle corks of the standard size, 38x22mm, are used by home winemakers.
These premium quality corks have been wax/silicone-treated to seal in the moisture, protect the surface and make them easier to insert into the bottle.
It is not intended that these are boiled or soaked, just rinsed prior to being inserted.
Only users who already bought the product can add review.