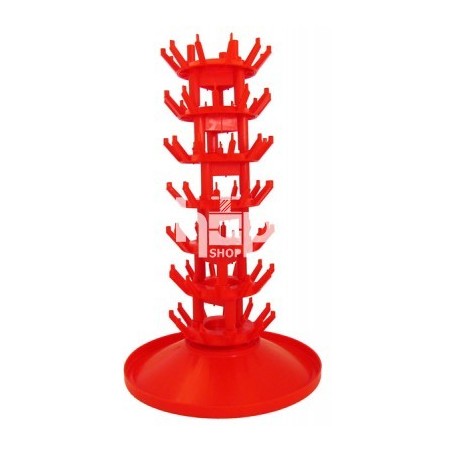  
80 Bottle Drainer - Stationery Base
Minimise the task of bottle washing.
An Italian-made bottle tree holding up to 80 bottles - beer & wine bottles - for the associated rinser video below.
This allows them to drain after washing and rinsing.
Works with all the associated glass bottles below.
It is all plastic, has a non-rotating base with a maximum diameter of 40cm, and the overall height is 65cm.
An absolute boon minimising the chore of washing bottles.
Same foot-print as the smaller one - option for more bottles.
Use with the associated reservoir.
Screw top bottles, such as the 1L PET bottles may not fit perfectly on this drainer.
Only users who already bought the product can add review.