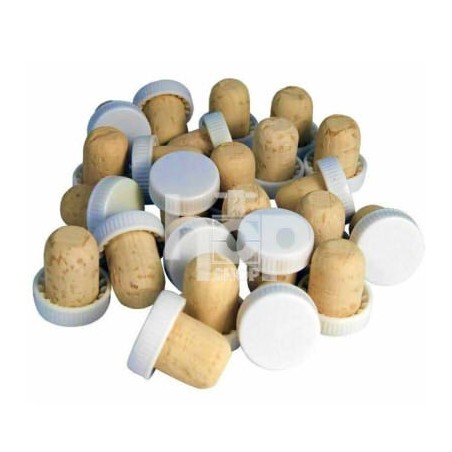  
Plastic Top White Flanged Corks - Pack 30
Wine Corks - White Plastic Top
Made from top-quality natural cork, which has been cleaned, chamfered, lightly waxed and bonded to a plastic top.
They can be inserted by hand and used either to cork a bottle that will soon be drunk or for resealing an unfinished bottle.
18.5mm approximate cork size
21mm approximate plastic top size
Only users who already bought the product can add review.