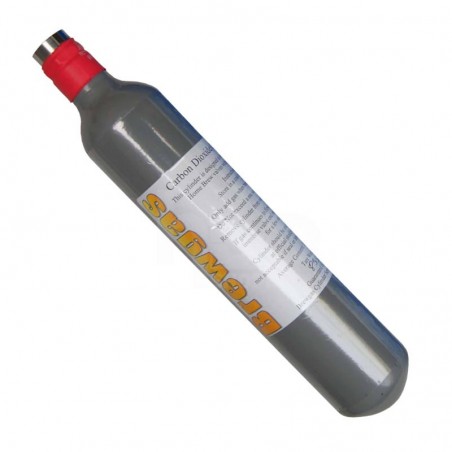  
Brewgas S30/L30 - Co2 Gas Cylinder (New)
Brewgas S30 Cylinder - New
This is the most commonly used refillable CO2 cylinder for topping up the pressure in home brew barrels.
It can be used with each of the beer barrels shown on our website, provided that it is fitted with a gas injection valve rather than a simple vent cap.
Just screw the cylinder down onto the valve to start the gas flowing and turn it back to it again to stop.
The gas should be added to the keg in short bursts of 1 second to stop the cylinder from freezing in the open position.
Running the end of the cylinder under hot water after use will also help to prevent this.
These cylinders contain approx. 245g of compressed Carbon Dioxide.
Only users who already bought the product can add review.