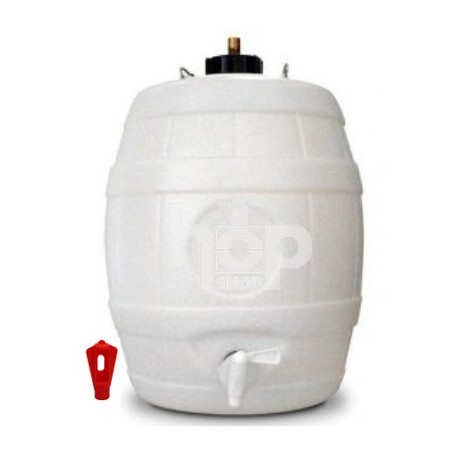  
23 Litre Pressure Barrel with Pin Valve Cap & 8g Bulb Holder
This barrel has a capacity of 5 1/2 gallons which makes it ideal for the storage and dispensing of up to 5 gallons of beer or cider.
It comes with a cap which has a combined inlet & pressure release valve fitted with a pin to pierce 8 gram CO2 bulbs and is complete with a red plastic 8 gram CO2 bulb holder.
The pin makes this cap and valve unsuitable for use with any other form of gas injection cylinder.
As the barrel has a small 2" diameter neck cleaning is with the use of sterilising solution.
Only users who already bought the product can add review.