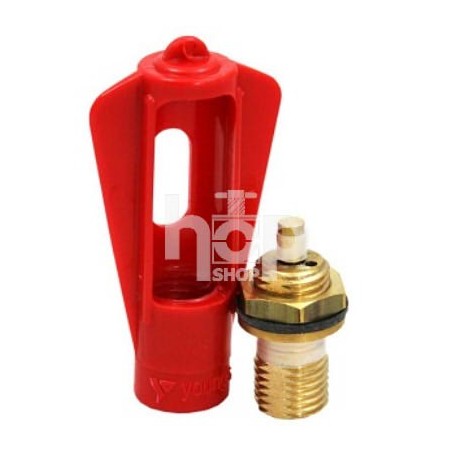  
Pin Valve with 8g Bulb Holder
Bulb Holder & Pin Valve
This unit consists of a Brass Combined Gas Inlet and Pressure Relief Valve fitted with a Stainless Steel Pin to pierce 8-gram CO2 bulbs and a red gas bulb holder.
The valve will need to be fitted into a barrel cap that has been drilled to accept it and as such cannot be fitted to a basic 2" barrel cap with a molded-in pressure relief valve.
If your barrel is already fitted with a brass threaded valve and you want to use 8-gram bulbs with it you should consider the Hambleton Bard 8-gram bulb gas injector.
Approximate pressure tolerance: 5 psi.
Only users who already bought the product can add review.