WE HAVE OVER 1900 PRODUCTS ON OUR SITE! SEARCH FOR YOUR PRODUCT HERE:
Still Spirits Flavours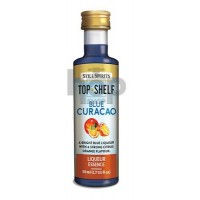 Still Spirits has bottled the very essence of some of the world's best spirits for you to replicate and enjoy at home.
The 'Top Shelf' range of essences is beautifully presented in 50ml bottles that are labelled individually to indicate the commercial spirit they emulate.
Each essence bottle will flavour 1125ml (one and a half standard size 750ml bottles).