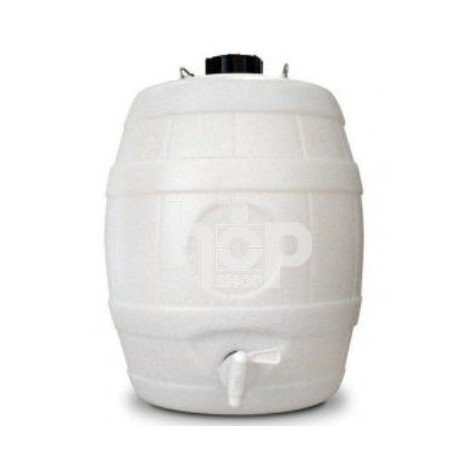  
23 Litre Pressure Barrel with Relief Valve Cap
This barrel has a capacity of 5 1/2 gallons which makes it ideal for the storage and dispensing of up to 5 gallons of beer or cider.
We call it the essential barrel as it will hold controlled pressure through natural aspiration, dispense your beverages at will & is less of a chore to clean than bottles.
It is fitted with a screw cap with a built in pressure relief valve.
The barrel has a small 2" diameter neck which limits cleaning access.
Only users who already bought the product can add review.