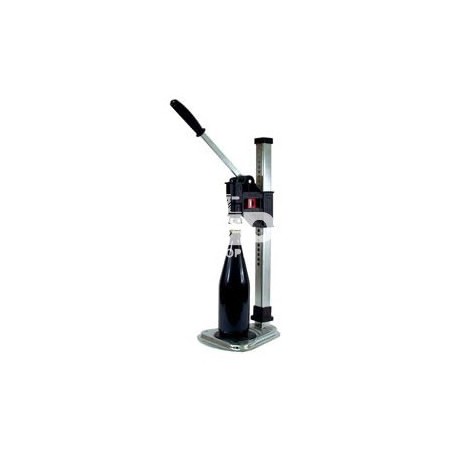  
Colt/Agata Bench Bottle Capper
For ease of use consider The Colt Capper with its lever pull action.
It is a height adjustable, steel bodied bench capper for the standard 26mm caps.
To use it simply raise the handle, pull back the red trigger to allow the movable head to be set to the right height for your bottles and then release the trigger to lock the head firmly in place.
The capper is now ready to be used to seal crown cap bottles, which it does effectively working with the forearm in a pulling lever-type action with the minimum of exertion, accommodating bottles from 3" to 14"in height.
Note: keep the capping cup fully screwed into the body of the capping mechanism to avoid the possibility of shearing off from the body. 
Only users who already bought the product can add review.