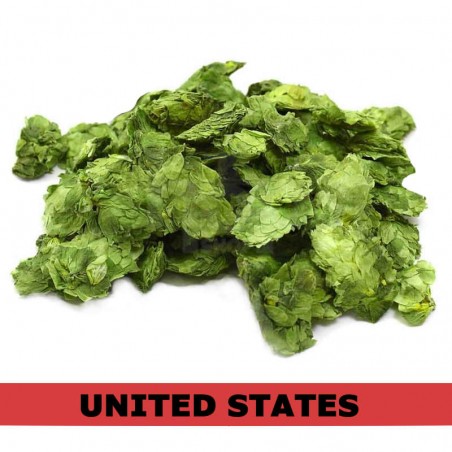  
Simcoe Hops 100g
Simcoe Hop Profile
Simcoe hops are most often used as a bittering addition and create a clean and smooth bitterness.
This dual-purpose hop produces a unique flavour and aroma which is quite complex.
Often described as "Cascade on steroids" expect fruity notes of berry, apricot, passion fruit, and citrus.
It also has pronounced aromas of woodsy earth and pine.
---
Origin: USA | Alpha Acid: 11-15% | Beta Acid: 3-5%
Hop Characteristics: Grapefruit, Passion Fruit, Pine, Apricot, Earthy, Citrus
Simcoe Hop Substitute: Summit, Amarillo & Mosaic.
---
What beer styles will Simcoe work in?
Some popular beer styles include all IPA, American Beers, Lagers & Pale Ale.
What hops pair well with Simcoe?
Simcoe hops are most commonly paired with Citra, Amarillo, Centennial, Mosaic, Chinook & Cascade.
Only users who already bought the product can add review.