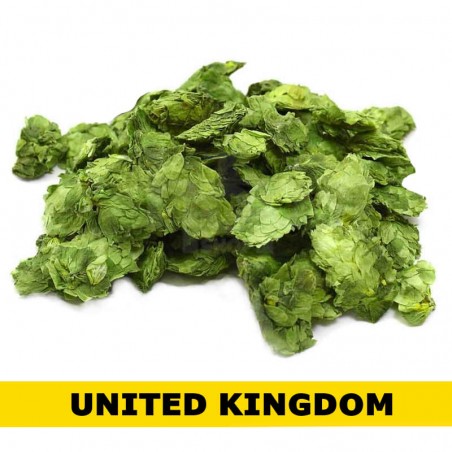  
Northdown Hops 100g
Northdown Hop Profile
This dual-purpose hop has a pleasant spice, cedar and pine characteristics with hints of floral and berry flavours.
When used as a bittering hop expect a rounded, full-bodied, and clean finish but avoid overuse as it becomes harsh.
A classic English hop variety which pairs great with other English aroma hops.
---
Origin: UK
Alpha Acid: 7-10%
Beta Acid: 4-5%
Characteristics: Floral, Pine, Cedar, Berry, Spicy 
Substitutes: Challenger or Northern Brewer.
---
What beer styles will Northdown work in?
Some popular beer styles include English IPA, Stouts, Porters, Mild, Old Ale, Bitter & ESB
What hops pair well with Northdown?
Northdown hops are most commonly paired with Progress, Fuggles & Goldings.
Only users who already bought the product can add review.