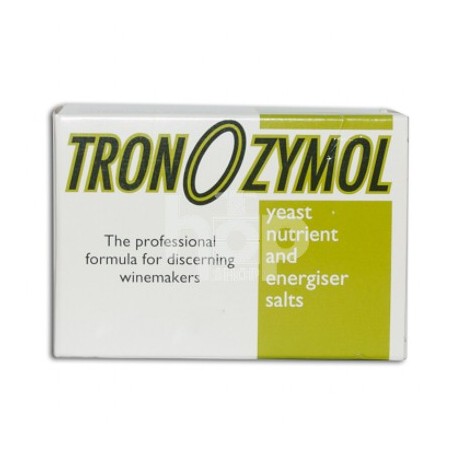  
Tronozymol - 200g (large)
This well-known product, the original "yeast energiser and nutrient salts", was developed by Harold Ritchie in the late 1960's and it is still very much in demand.
It provides the perfect balance of minerals and vitamins for healthy yeast growth.
It ensures an even fermentation until the must has fermented out.
It ensures the highest possible alcohol content.
It helps to avoid troublesome stuck fermentations.
It is the perfect aid to 'quick wines' when rapid fermentation is essential.
Sufficient for up to 200 litres of wine.
Only users who already bought the product can add review.