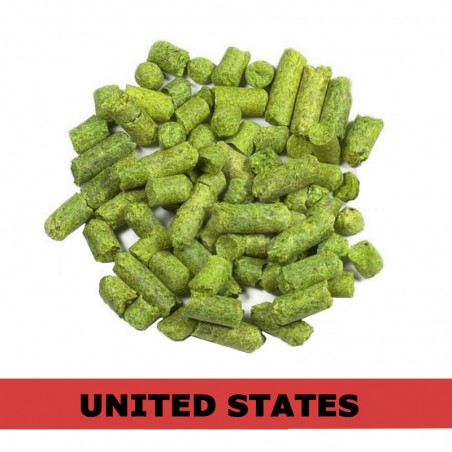  
Sabro Hop Pellets 100g
Sabro Hops
Sabro Hop Pellets are a great choice for brewers looking to add a unique tropical and citrusy flavour to their beers.
Sabro hops are prominently used as a late boil addition or when dry hopping to take full advantage of the complex flavours.
These hop pellets are known for their intense aroma that is reminiscent of tangerine, coconut, and even a hint of cedar.
---
Sabro Hop Profile
Origin: USA
Alpha Acid: 12 - 17 %
Beta Acid: 4.0 - 7.0 %
Characteristics: Sweet fruit, Tangerine, Coconut, Stone fruit
Substitute: None
---
What beer styles will Sabro work in?
Sabro can be used for both bittering and flavouring, and they work well in a variety of beer styles, including IPAs, stouts, and porters.
Some popular beer styles include Wheat, Golden Ale, IPA, Pale Ale, Fruit Beer, Stout & Porter.
What hops pair well with Sabro?
Being an American hop variety you will find great success using other hops with juicy, tropical fruit flavours and aromas.
Mosaic
Citra
Cashmere
Galaxy
Ekuanot
Only users who already bought the product can add review.