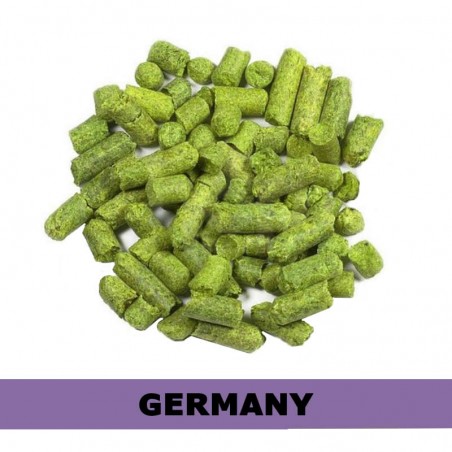  
Hallertauer Hersbrucker Hop Pellets 100g
Hersbrucker Hop Profile
Hersbrucker hop pellets are a distinguished noble aroma hop that originates from Southern Germany.
With low alpha acids and low co-humulone, it exhibits a pleasant aroma with a balanced, fruity, spicy and floral character.
---
Origin: Germany | Alpha Acid: 1.5-4% | Beta Acid: 2.5-6.0% 
Hop Pellet Characteristics: Fruity, Spicy, Floral
Hersbrucker Hop Substitute: Strisselspalt, Mount Hood, Hallertauer Mittelfrüher
---
What beer styles will Hallertau Hersbrucker work in?
Some popular beer styles include Dunkel, Pilsner, Altbier, Weizenbock, Marzen, Wheat, Hefeweizen & Lager.
What hops pair well with Hersbrucker?
Hersbrucker hops are most commonly paired with Tettnang, Spalt, & Northern Brewer.
Only users who already bought the product can add review.